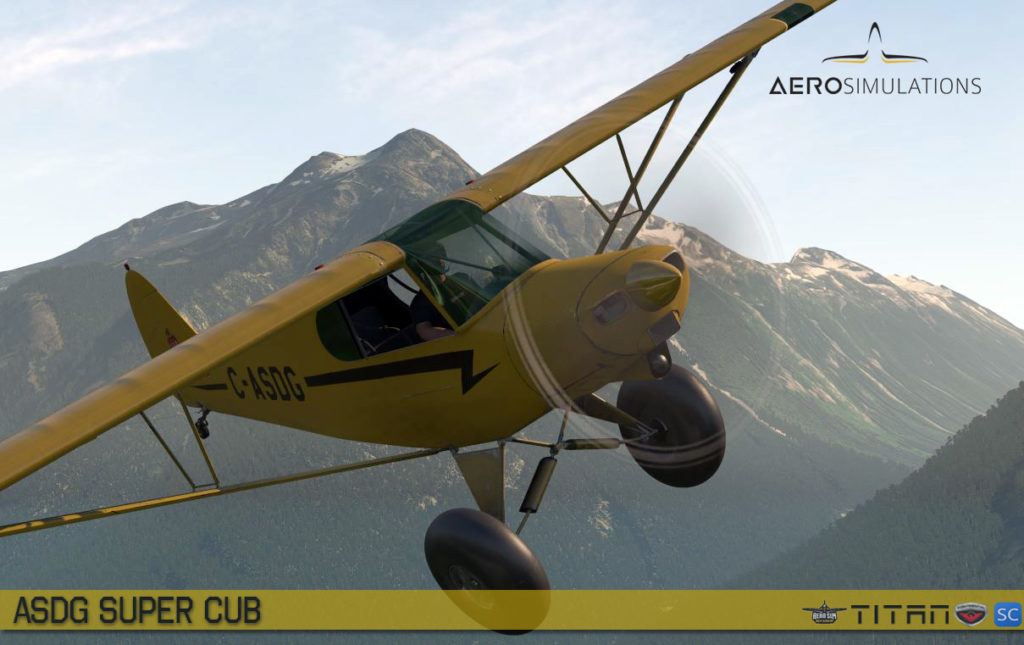 ASDG Piper Super Cub is now on the market…and it's natively powered by the Reality Expansion Pack! That means that it has all the well known features you're used to. Maintenance & failures system, towing, custom sounds, advanced engine and flight dynamics. Moreover, it has a custom Mass & Balance tool, an automatic engine startup procedure and a virtual kneeboard.
It comes in three individual Flight Models:
150HP Titan™ X320 powered Super Cub with standard tires.
150HP Titan™ X320 powered Super Cub with Tundra wheels.
180HP Titan™ X340 Powered Super Cub + constant speed prop with Tundra wheels only.
The engine performance data is provided by Titan™ Engines by Continental. I will cover Titan engines in a post I will publish in the future. I'm sure you'll discover some interesting things about it!
Other features are
Full 3D Landing gear animations
Flight Dynamics and ground handling designed to allow pilots to land off airfield!
Compare the flight differences between a constant speed propeller and a fixed pitch!
4K Textures, full PBR and individual reflections inside the cockpit
2 Included selectable cockpits for the 150HP Model.  These include a IFR rated panel and a standard bare bones VFR panel
High Definition CSL's for online flying
More updates and additions to come in the future as Xplane expands
The full manual is available here.
What are you waiting for? Go and grab it!
The Super Cub is now flying! Go and grab it!