In May 2020 we introduced in our blog Mike Catalfamo and its ZeroSideSlip project. It was a way of boosting your flying skills in a Covid-free environment with the help of REP and a real certified flight instructor.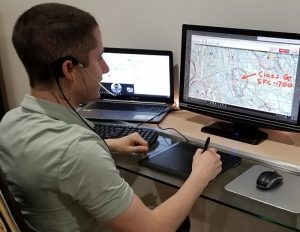 In the last year the ZeroSideSlip project has grown much bigger. Now it changed the brand to Flight Sim Coach and the number of CFIs doubled. The partnership between FSC and SimCoders still goes strong.
At Flight Sim Coach you get online professional flight training with the X-Plane Cessna 172SP powered by the Reality Expansion Pack as well as with MSFS. If you fly the C172SP + REP you can do both VFR and IFR training on the same plane.
Check out theirs courses at https://flightsimcoach.com/flight-sim-training-courses/.
SimCoders and Flight Sim Coach together to improve simulator based training