Looking to take your flight simulation skills to new heights? Flightsimcoach.com has got you covered! In partnership with SimCoders.com, Flightsimcoach.com has been reshaping the landscape of simulator-based training, bringing aviation enthusiasts closer to their dreams.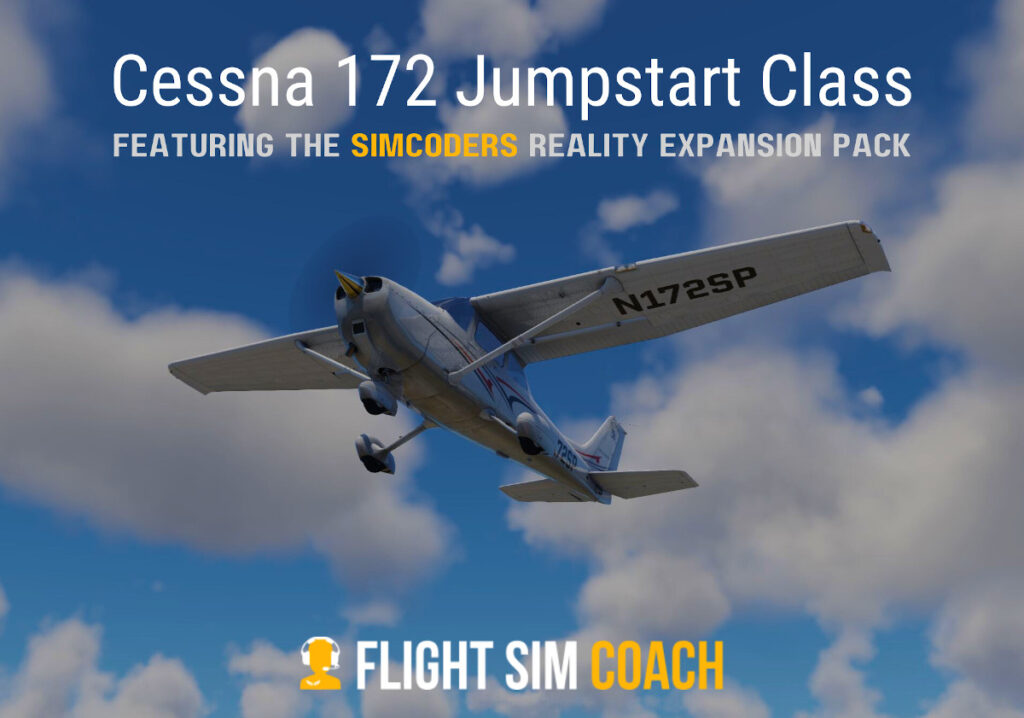 SimCoders.com teamed up with Flightsimcoach.com to offer an unparalleled training experience that blurs the line between virtual flight and real-world aviation. Our collaboration, as celebrated on this blog in February 2022 (check it out here), has been a game-changer for flight simulation enthusiasts.
Now, brace yourself for the upcoming Cessna 172SP Jumpstart Course, scheduled for September 23, 2023, from 11:00 AM to 12:00 PM Eastern (1500 – 1600 UTC). Led by the flight instructor Arjun, this course promises an exciting and educational journey through the skies.
What's in Store for You:
Full Flight Experience: Get ready to witness a complete flight from start to finish! Spectators will have the unique opportunity to observe every aspect of the flight, including the use of normal checklists and procedures. It's as close to the real thing as you can get!
Arjun's Expertise: Arjun, your guide for this thrilling adventure, brings a wealth of knowledge and passion for aviation. With his guidance, you'll gain valuable insights and tips to enhance your flight simulation skills.
Reality Expansion Pack: As part of this course, you'll also get a taste of the Reality Expansion Pack for the Cessna 172SP. This add-on brings an extra layer of realism to your flight experience, making every moment in the cockpit feel authentic.
Flightsimcoach.com is committed to delivering a top-notch training experience, and this Jumpstart Course is no exception. Whether you're a seasoned simulator pilot or taking your first steps into the world of virtual aviation, this course promises to elevate your skills and your passion for flight.
Ready to take flight? Secure your spot for the Cessna 172SP Jumpstart Course on September 23, 2023. Join the ranks of aviation enthusiasts who've already discovered the magic of simulator-based training, thanks to Flightsimcoach.com and simcoders.com.
Don't miss this chance to turn your aviation dreams into reality! Reserve your seat today and prepare for a journey you won't forget. See you in the virtual skies! Learn more here.
Flightsimcoach Cessna 172 Jumpstart Course