For flight enthusiasts, there's something truly captivating about flying in a Super Cub. This iconic aircraft, known for its ruggedness and versatility, has long been a favorite among pilots. Thanks to this Reality Expansion Pack (REP) for the default X-Plane 12 Super Cub update, the experience of flying the Super Cub has just become even more immersive and exciting. With a range of new features and enhancements, this update brings us closer to the real-world Super Cub experience than ever before.
Note: The v4.8 update is free for all the Piper Super Cub REP customers. Find out here how you can update.
Enhanced Steering System
One of the standout features in the REP Super Cub update is the improved ground steering model. The update embraces the real-life Super Cub steering system, allowing for up to 35 degrees of steering. What makes this model truly unique is that the tailwheel is spring-loaded below 35 degrees, and above this angle, it becomes free castoring.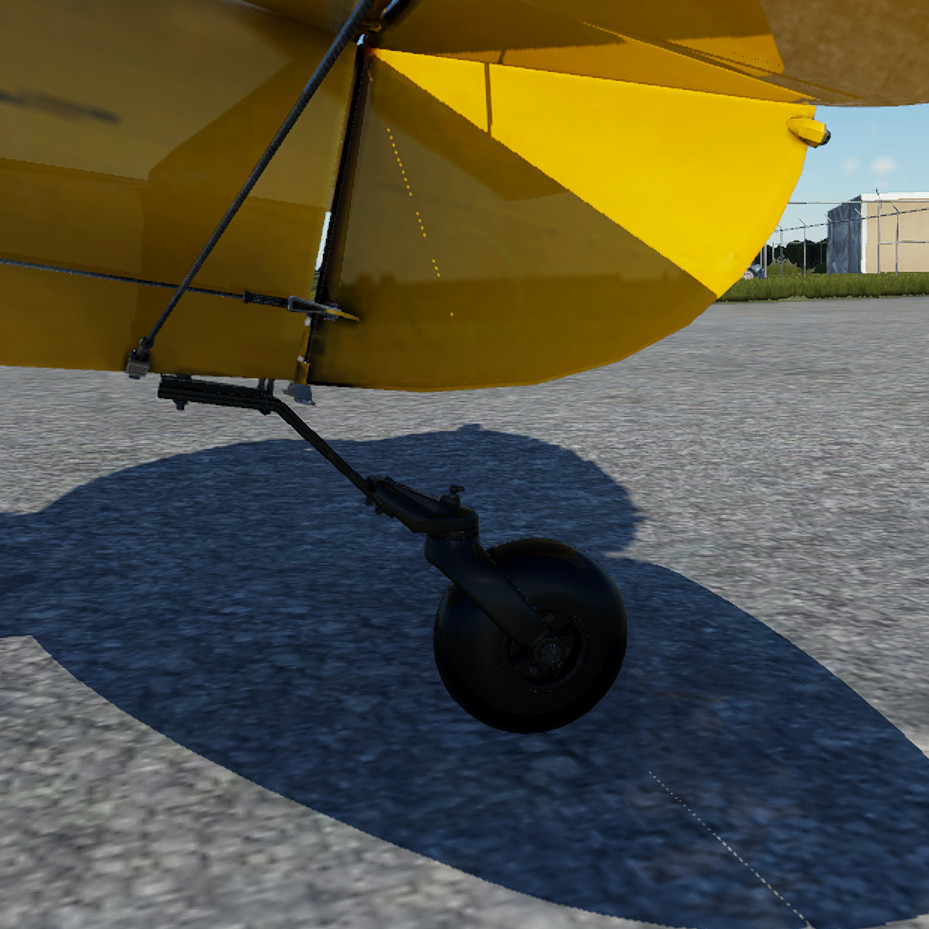 The transition from spring-loaded to free castoring tailwheel adds a new dimension to ground handling. Below 35 degrees, the spring-loaded tailwheel provides precise control, making taxiing on the runway and tarmac a breeze. This level of realism mimics the actual Super Cub's handling characteristics, allowing pilots to experience a faithful replication of the aircraft's ground behavior.
However, when you need to make sharper turns or navigate tight spaces, the free castoring tailwheel allows for greater maneuverability. It's a feature that underscores the authenticity of the simulation, providing a realistic challenge for pilots to master. Managing your ground steering effectively becomes crucial, as exceeding the 35-degree angle will detach the tailwheel from its spring-loaded guide, letting it castor freely.
This updated ground steering system introduces a new layer of excitement for Super Cub enthusiasts. It's not just about flying; it's about truly connecting with the aircraft as you taxi around the airfield, a skill in itself.
Support for KingCub STC V2 Mod
Simcoders has not stopped at just replicating the Super Cub's steering system. The update also includes support for the KingCub STC V2 Mod by TDDesignWorks. When REP is installed on top of this mod, it introduces the powerful Lycoming IO-390 engine with a constant speed propeller.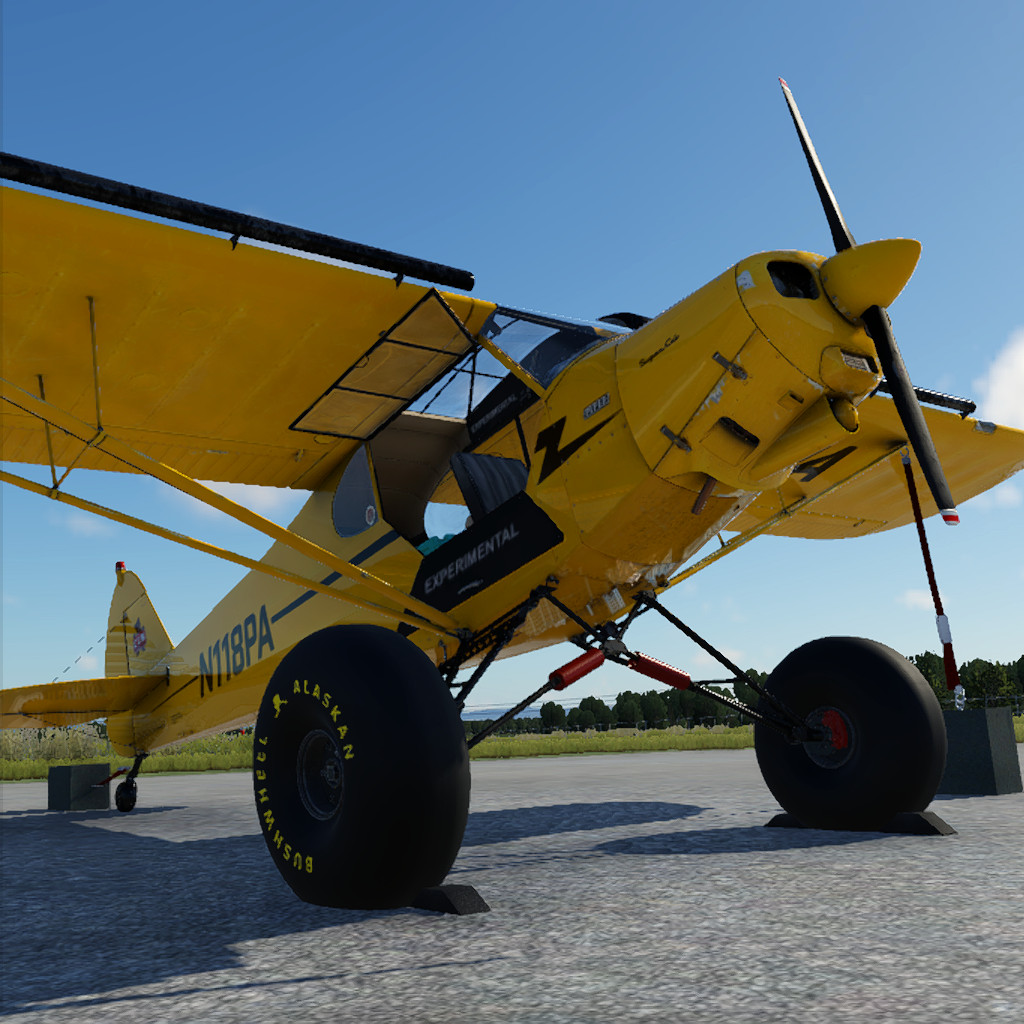 The Lycoming IO-390 is a 210-horsepower engine known for its robust performance, making the Super Cub even more capable for various flying adventures. This engine modification takes the Super Cub to a whole new level, providing virtual pilots with more power, allowing them to tackle challenging conditions and operate the aircraft with increased authority.
With the IO-390, the Super Cub becomes a versatile and high-performance aircraft, suitable for a wide range of missions. It offers a compelling option for those looking for an upgrade to the Super Cub's capabilities.
Engine Swap System
Variety is the spice of life, and the REP for X-Plane 12 Super Cub understands that well. With this update, a brand-new engine swap system has been introduced for Super Cub models other than the King Cub. This system allows users to choose between the Lycoming O-320 (150HP) and O-360 (180HP) engines, adding versatility to your flying experience.
The engine swap system is conveniently accessed through the REP's Hangar Window, and it seamlessly integrates with the economic system. This means that not only can you customize your Super Cub's performance to suit your preferences, but you can also take into account the operational costs and maintenance expenses associated with your chosen engine. It's a comprehensive and immersive experience that lets you tailor your aircraft to your exact needs.
REP Super Cub Update v4.8: King Cub, IO-390 and more!