A new REP is joining the SimCoders products family. This time, we picked up a small French plane that is very well known for its recognizable wing and the ability to tow almost everything you hook to it.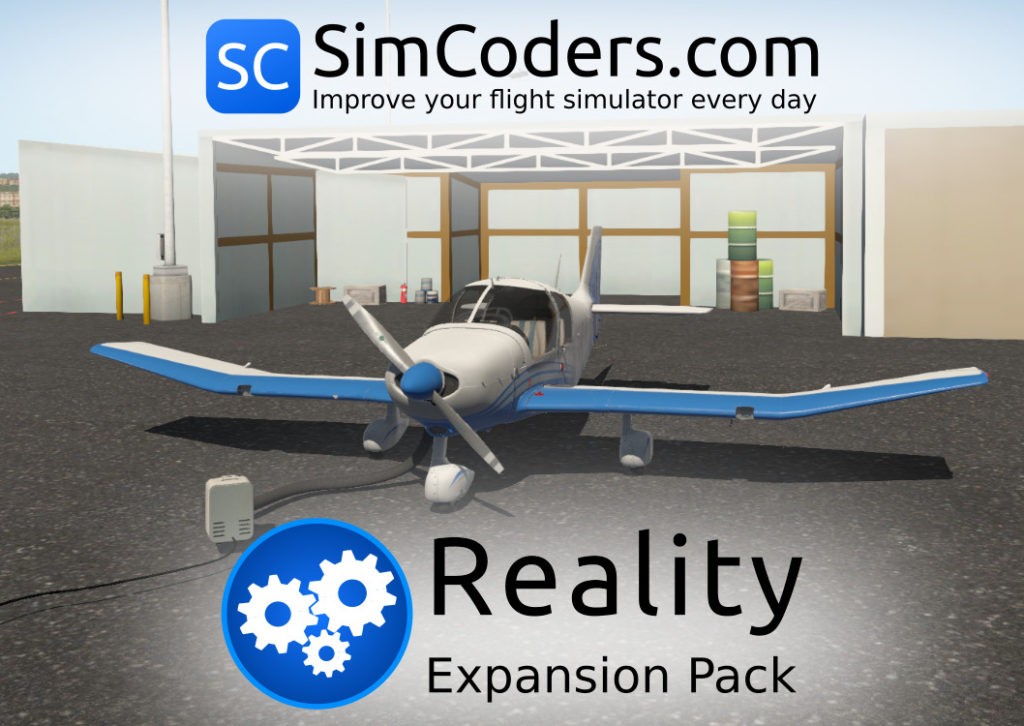 A reliable Lycoming O-360-A3A under the hood
The DR400-180 Regent is powered by a Lycoming O-360-A3A. This engine is a 4 cylinders, 180hp engine that drives a fixed pitch propeller. This is one of the most popular engines out there and it's not the first time that it comes with a REP: fuel-injected versions of the '360 are modeled in REP for the Cessna C172SP and the Piper P28R. Of course, the Reality Expansion Pack models this engine down to the smallest bolt thanks to our custom engine model that fully replaces X-Plane's default.
Ignition
We carefully studied and modeled the ignition to give you the most realistic experience. You may want to start the engine on the L magneto to avoid kick-backs!
Carburetor
The O-360-A3A fuel metering system is made out of a small carburetor that REP models very precisely. Beware of carburetor icing! It is modeled by a custom algorithm too!
Complex fuel system and startup procedure
The Beaver fuel system consists of 4 fuel tanks, one mechanical and one electrical fuel pump modeled down to their smallest parts. You need to carefully follow the checklists to get the thing started.
Very precise power output and fuel burn
Thanks to our custom engine model, we can easily code the proper power output and fuel flows for any given power setting. The included performance charts are very useful to plan your flight. It's then easy to do the correct speed and fuel calculations.
Improved Robin Flight Dynamics
The DR400 comes with very good flight dynamics but REP brings the plane a step further.
The planes is more stable on pitch now and gives a more realistic feeling. The ground run is now much more accurate and it's easier to keep the plane aligned with the runway centerline.
Advanced damages and repairs system
Every component of the plane can be damaged or just worn out thanks to our custom damages system. You can then fix/overhaul/replace the components using the maintenance window.
Economy System
REP comes with a custom economy system that makes your simulation even more challenging. Get a reward for your flights and use the money you earn to upgrade or repair your plane!
REP's economy system is currently compatible with FSEconomy and X-CPL-Pilot. More providers will be supported soon.
And much more!
Check out the product page to get an insight of all the features that come with this package.
Release: Reality Expansion Pack for JustFlight DR400