Last week we got in touch with Mike Catalfamo from ZeroSideSlip and his Covid-19-proofed remote flight training.
Mike is a real-world Certified Flight Instructor (CFI) and a passionate simmer. With ZeroSideSlip he provides remote flight instruction with X-Plane and the Cessna 172SP with the Reality Expansion Pack.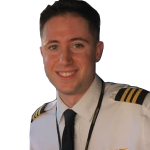 The average time to get a private pilot certificate is 60-75 hours. The FAA only requires 40 hours. Can you finish at the minimum cost, while being trained to exceed the minimum standard?
Remote flight training with X-Plane can't be a substitute for a real training airplane but it surely helps the trainee to learn the basic maneuvers and procedures at a fraction of the cost!
Check out ZeroSideSlip remote training at https://zerosideslip.com and discover more!
Get your remote flight instruction with ZeroSideSlip and REP