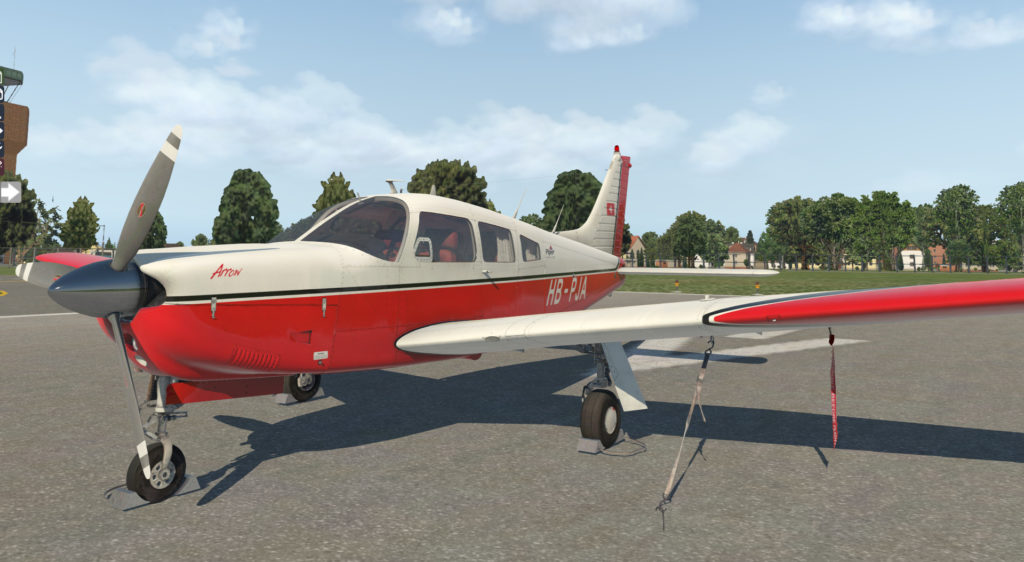 A new Reality Expansion Pack is now available for the JustFlight Piper Arrow.
The Piper Arrow is a great cross country plane that will take you wherever you like, from short and soft fields to big airports. It's IFR certified and very fun to fly!
Main Highlights
This REP provides all the features you are accustomed to!
Realistic Lycoming IO-360-C1C engine
The Lycoming IO-360-C1C is a fuel-injected, 200Hp engine. It's coupled with a constant speed propeller. With it, the Arrow can cruise at 120Kts burning 9GPH of fuel.
All the engine systems are carefully modelled to match real-world data. You can now fly manage this engine in detail using the checklists and the custom maintenance system.
Realistic flight dynamics
The Piper P28R is a very stable airplane. It's a great tourer and an awesome IFR platform. Eventually, you can now enjoy this beautiful machine in all its flight envelope, from the stable and fast cruise, to slow, steep approaches!
Extra sounds
As usual, REP adds a lot of new 3D sounds to improve your simulation experience. You will hear the engine compression clicks, the new dynamic tire touchdown sounds, the strobe lights flashing sounds and much more!
Custom maintenance and damages system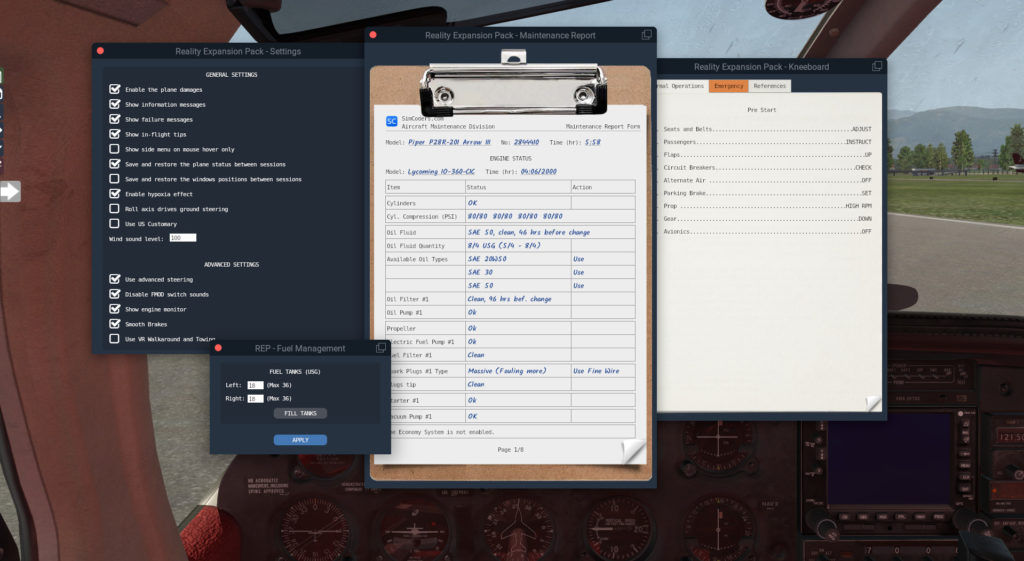 This is the core of the REP experience! From here, you can manage, fix, and even tweak all the onboard systems.
For example, you can check the status of your engine, change the oil, the sparkplugs, and tune the exhaust system to get some extra HP.
Moreover, if you make a hard landing, this is the right place to go to check your landing gear and tires.
Interactive Walkaround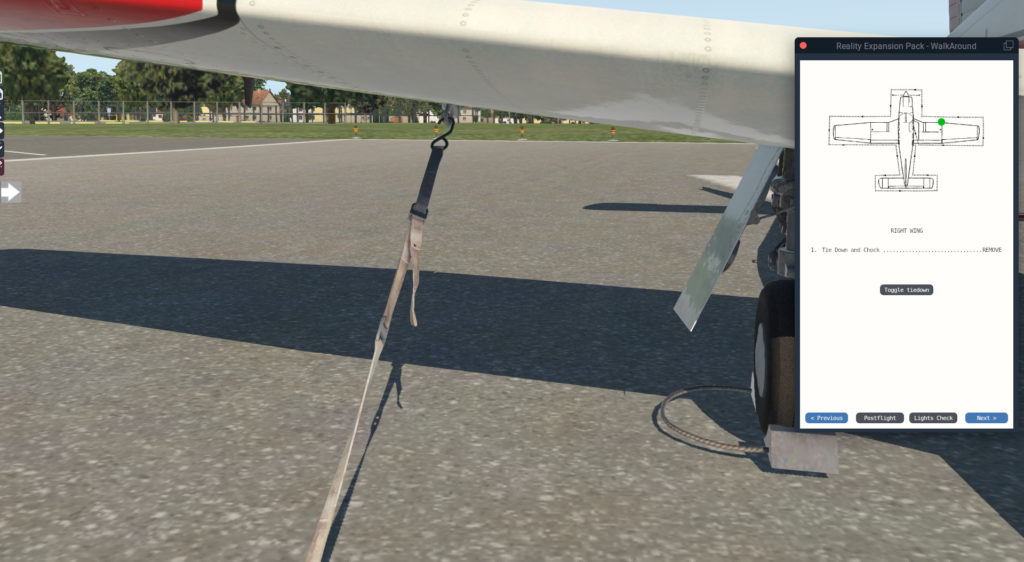 The interactive pre-flight, post-flight and lights-checks walkaround feature (now compatible with VR!) lets you check all the systems of the airplane before and after your flight.
Make sure everything is ok before jumping in the plane and take off!
Custom kneeboard
A custom kneeboard contains all the normal and emergency checklists, as well as the performance data required to plan your flight.
REP includes a printable PDF version of the checklist as well.
Custom Fuel Management integrated with JustFlight's Mass and Balance
When you enable the economy system, you can buy and sell fuel as well as load it into your plane. This feature is 100% compatible with the JustFlight Weight and Balance tool that comes with the P28R.
FSEconomy integration
Last but not least, if you're an FSE flyer, make sure to link REP to FSEconomy to get the most out of it!
Release: Reality Expansion Pack for JustFlight Piper Arrow III