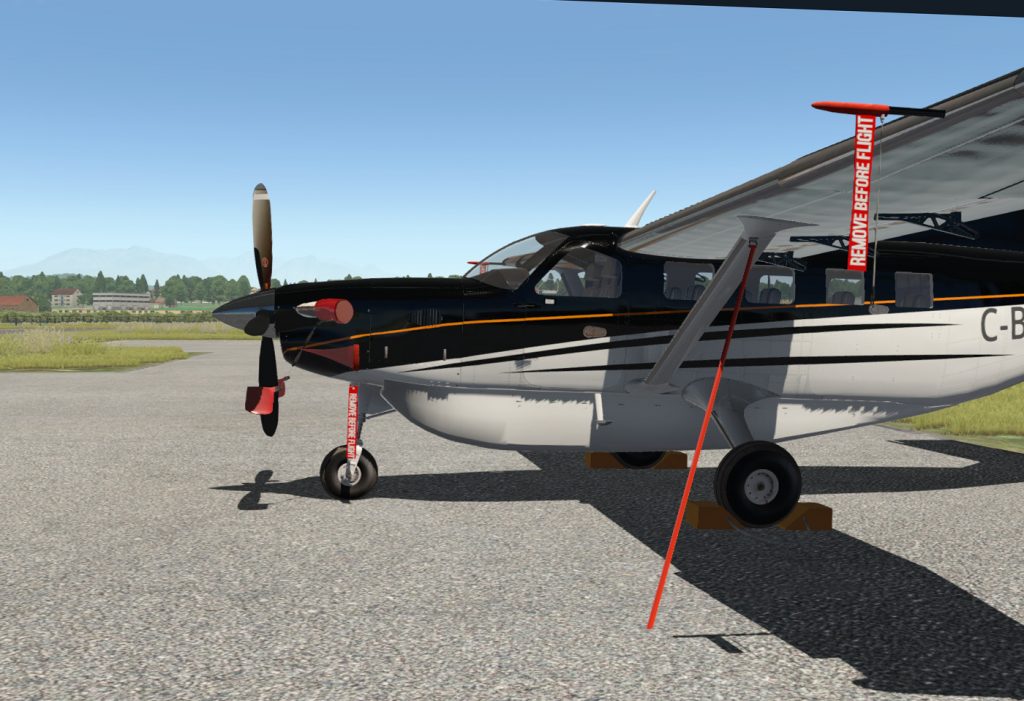 A new Reality Expansion Pack is now available for Thranda Quest Kodiak.
Thranda's Quest Kodiak is the second turboprop that gets the REP treatment. With this new REP package, both the normal and the amphibian version get a big pimp up.
Main Highlights
In this REP you find all the features you are now accustomed to:
Realistic PT-6 engine
Realistic flight dynamics
Extra sounds
Interactive Walkaround
Custom kneeboard
Custom Fuel Management integrated with Thranda's Mass and Balance
Custom maintenance and damages system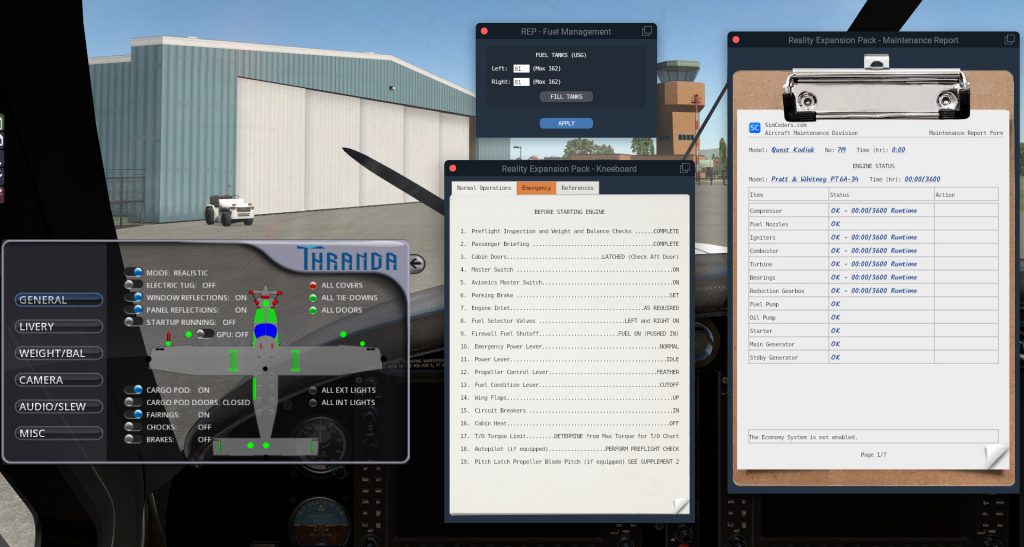 Custom PT-6 turbine model
The Pratt & Witney Canada PT-6 is the most popular turbine used on a wide range of airplanes and helicopters.
Introduced with REP for the PC-12, the PT-6 model used on the Kodiak is slightly different but has the same features you found in the PC-12.
Secondary fuel flow behavior (check the two ITT spikes during startup!)
Realistic lag
Custom ITT evolution
Custom throttle dynamics
Custom propeller governor recreating all supported prop modes, electric auto-feather included
Custom hot-start behavior (and damages)
Economic System and the Kodiak
Now you can enjoy the Kodiak and REP's custom Economic System together. The Economic System is compatible with FSEconomy as well so you can now use the Kodiak with REP to haul cargo or people on FSE!
Release: Reality Expansion Pack for Thranda Quest Kodiak