A brand new repaint by Stefan just hit the .org file repository.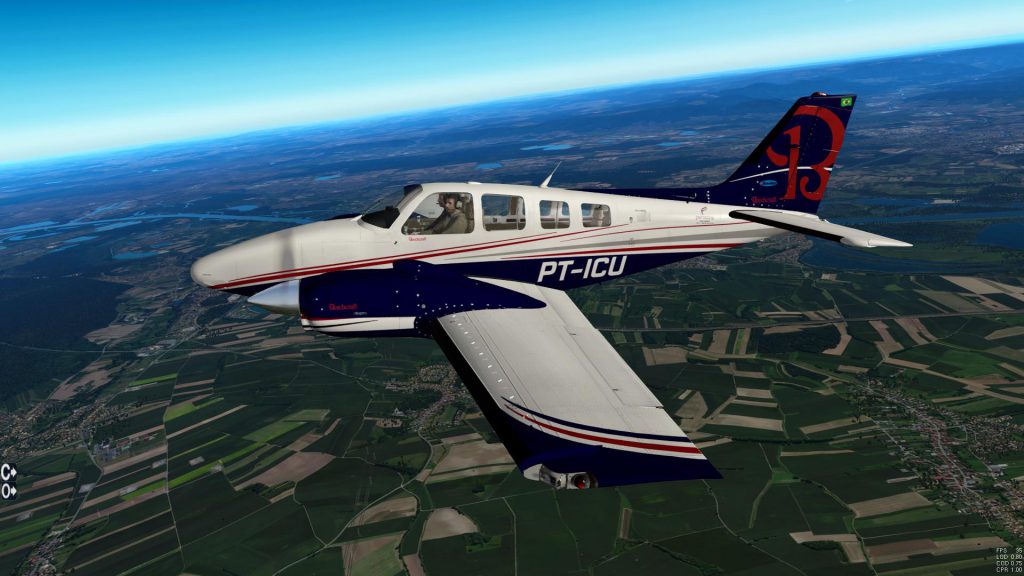 This repaint is based on the beautiful livery of a Beechcraft 58 Baron with the registration PT-ICU. Built in 1971, the Baron was in service of the Parintins Tàxi Aéreo located in Manaus, Brasil. Unfortunately on 23th December 2016 the aircraft crashed during the approach to SBTT Tabatinga. Both crew members and one passenger died. Another passenger survived heavily injured.
When Stefan found this lovely livery in the internet and the background information of the aircraft, he decided to make this re-paint in spite of the tragedy and dedicate it to the victims and affiliated people.
You can download the file here: http://forums.x-plane.org/index.php?/files/file/36476-pt-icu-for-carenado-b58-baron/
A new Carenado B58 repaint just hit the .org