After months of work on this beautiful aircraft side by side with JRollon Planes, I'm happy to announce one of our next Reality Expansion Pack airplanes is the great SIAI-Marchetti SF-260D.
The SF-260D has been 3D modelled by Javier Rollon and will natively feature REP .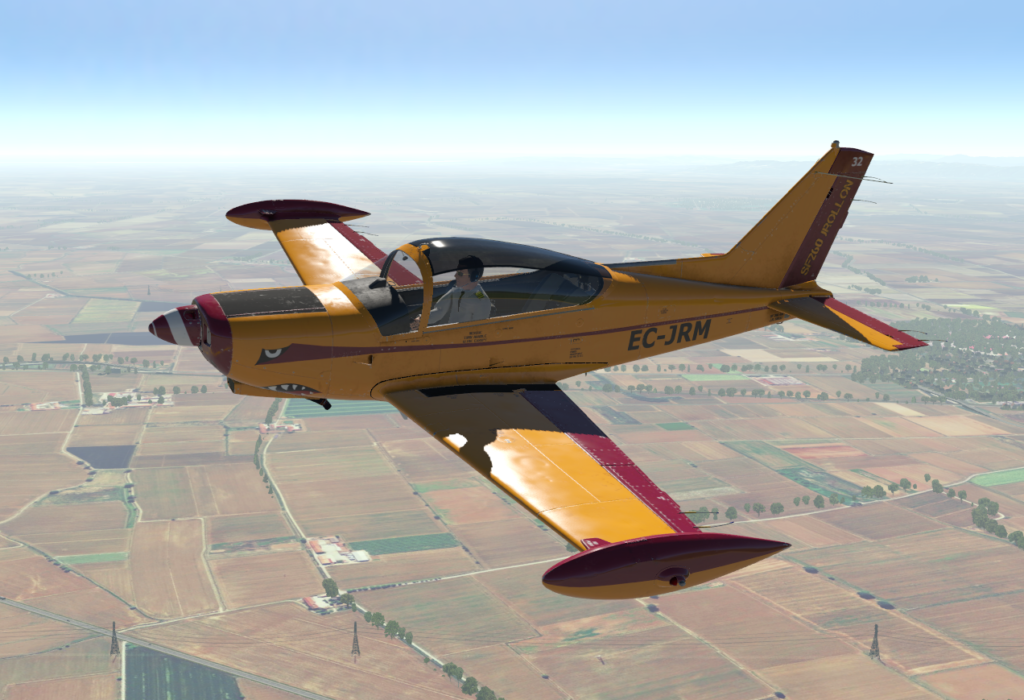 The plane is in private beta since last weekend. The most active REP beta testers have got their hands on it right now.
There isn't a release schedule for now. However, I'm pretty sure it will be delivered in collaboration with JRollon Planes before the end of the year.
The features list is very long! Of course, you will find all the know REP features, such the pre/post-flight checks, towing, wearing and maintenance system and so on. Here you find a quick spotlight of the SF-260D.
A great Flight Model, of course!
I think you people know it. Just like any other REP airplane, the flight model of the SF-260 has been made with great attention.
Beware if you decide to spin the SIAI-Marchetti!
Fully Working Radio Stack
The radio stack is 100% custom and features the following radios:
KX165A Com/Nav Radio
KR87 ADF Receiver
KFC225 Autopilot
GTX-330 Transponder
The radios are so realistic you can use the real world manuals. You'll find all their features in place.
Custom Sounds Engine
I personally don't like FMOD very much. It can provide great sound effects but it's complicated to use from the dev point of view and not that efficient performance-wise.
For these reasons, we developed our custom sound engine that was shipped with REP 3.0 and then improved with the following releases. Personally, I find it much more powerful than FMOD itself.
With the SIAI-Marchetti SF-260D, we further improved REP's sounds engine to bring a very realistic sound set, including the canopy muffling and wind effects.
Custom Lycoming O-540-E4A5 Engine
REP provides a 100% custom engine model that fully replaces X-Plane's default. We modelled the engine down to the smallest bolt. It meets the real performance data with incredible precision.
This is the first time REP features a carburettor engine. It even has a custom carburettor icing algorithm.
The SF-260 is a great aerobatic airplane, but you better not fly it inverted for more than 8 or 10 seconds… 😉
Custom Electric System
All the Circuit Breakers are in place and they work as expected. The system loads are there and you can shed them using the CB in case of electrical failure.
Moreover, a true Emergency Battery/Emergency Avionics system is in place to make the thing even more realistic.
A lot of detail
There are a lot of small things that we didn't ignore.
For example, when you select full flaps, the wing flaps angle will vary between 45° and 50°, depending on the aircraft speed. That is, the air pressure acts on the wing flaps and forces them up to 45° when in flight. While on ground, the air pressure is zero and the flaps can freely go down to 50°.
The gear lights and warning horn work like the real thing. They are 100% custom, as usual.
And did you know that you can fly with the canopy slightly open when your speed is below 120 knots IAS? 🙂
Together with JRollon Planes for the SIAI-Marchetti SF-260D