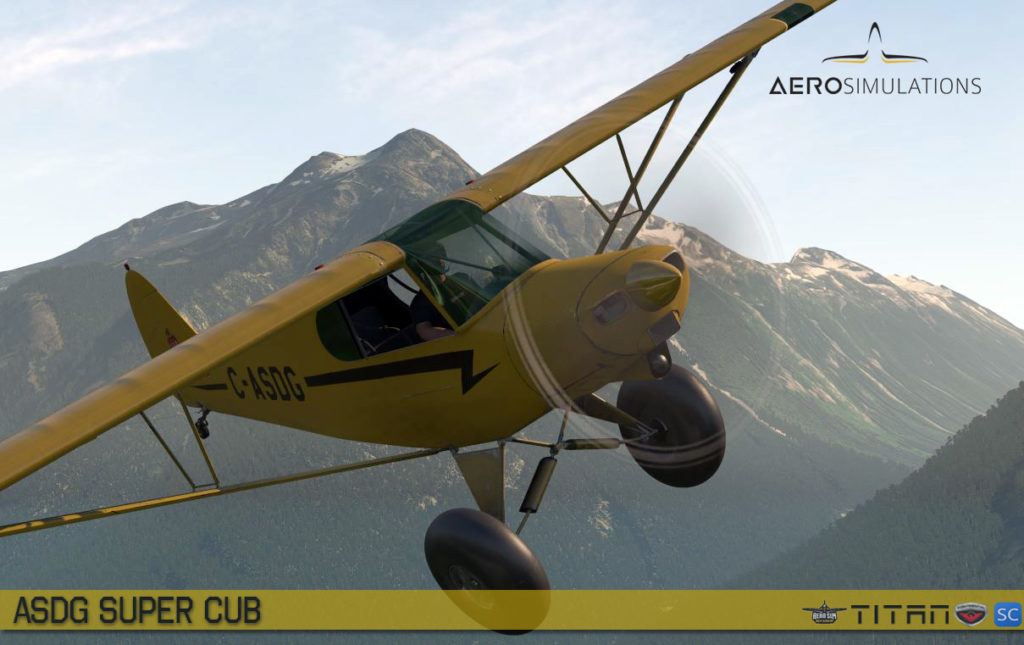 The ASDG Piper Super Cub is natively powered by the Reality Expansion Pack. That is, it has all the well known features you're used to:
Maintenance & failures system
Economic System fully compatible with FSEconomy
Towing
Custom sounds
100% custom code-driven engine model (that entirely replaces the default engine)
Realistic flight dynamics
Custom Mass & Balance tool
Automatic engine startup procedure
Virtual kneeboard
VR Support
It comes in three individual models:
150HP Titan™ X320 powered Super Cub with standard tires.
150HP Titan™ X320 powered Super Cub with Tundra wheels.
180HP Titan™ X340 Powered Super Cub + constant speed prop with Tundra wheels only.
The engine performance data is provided by Titan™ Engines by Continental.
Other features are:
Full 3D Landing gear animations
Flight Dynamics and ground handling designed to allow pilots to land off airfield!
Compare the flight differences between a constant speed propeller and a fixed pitch!
4K Textures, full PBR and individual reflections inside the cockpit
2 Included selectable cockpits for the 150HP Model.  These include a IFR rated panel and a standard bare bones VFR panel
High Definition CSL's for online flying
More updates and additions to come in the future as X-Plane expands